ABOUT US - LATEST NEWS, ARTICLES, BLOGS, PODCASTS, RANELL HOBSON, ASSA COACHES, RECOMMENDATIONS
Regardless of the sport, the ability to rapidly and efficiently accelerate, decelerate, change direction and move a body segment or the entire body rapidly is a nearly universal and essential element of success.
At the Academy of Sport Speed and Agility we focus on perfecting the explosive acceleration that gets you to the ball first, or allows you to hit the line at your maximum speed possible.
Our specialised training programs and excellent team of coaches will get you running faster, for longer, through perfect speed and efficient movement mechanics.
The ASSA training system has been designed for progressive athletic development in speed mechanics, acceleration and force production (strength) to make you run faster, for longer.
Based upon decades of experience and world-class research, we specialise in youth long term development for explosive sport speed and reduction in injury through perfect movement mechanics.
The programs are a huge success for all field and court based sports players aged 9 and above and are easily implemented into your pre or post season training plans.
Ranells Latest Blogs / Articles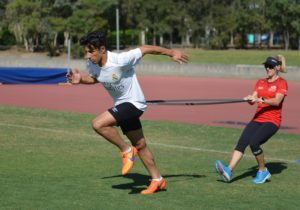 By Ranell Hobson CSCS Sprinting skills of soccer players is becoming of vital importance as the game and the players are becoming faster (Haugen et al, 2014; Wallace & Norton, 2014) and the amount of sprinting required within a game is ever increasing (Andrzejewski, et al. 2013; Di Salvo et al, 2010). Straight line acceleration…
Read More
Ranell's Podcasts (Excellent knowledge sharing, tips and advice)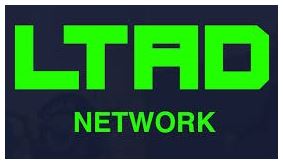 In this episode Ranell discusses:
The importance of increasing strength through peak weight velocity in female athletes.
How she integrates strength training on the track, pitch and court.
When to focus on strength/power and when to back off during the menstrual cycle.
How she organises her training programs within a squad of female athletes according to their cycles.
The opportunities to get better at the individual details within a team context.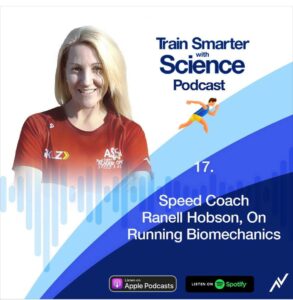 Today we talk about the pillars of speed every athlete should be strengthening, and every coach should be studying, ensuring athletes stay injury free with correct technique, amongst other points in this effervescent discussion.
A coach who isn't out to steal your S&C job, and only wants to make you look good by way of strong and fast athletes, Ranell brightened our podcast room the moment she joined us, and we're excited to share this interview with you all."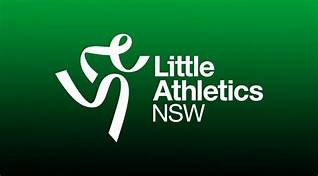 In this relaxed interview from 2020 with LANSW, Ranell discusses and shares her :
Favourite coaching moments
Core coaching beliefs
Strength training for young athletes
Scheduling strength training into a busy program
Running technique instruction and cues
Training loads for young athletes
Recommended readings and podcasts
Strength of speed development
Coaching arms
Best tips for beginner coaches
Future coaching plans.
All within 38 minutes.