SPEED STRENGTH AND CONDITIONING WITH AN EXPERTISE IN SPORT SPECIFIC ATHLETIC DEVELOPMENT
TEAM PRE-SEASON FITNESS SPECIALISTS
Coach Education Courses Online - Player Athletic Development Face to Face Training - Remote Speed and Strength Consulting
***LATEST NEWS - Ranell Invited to Board Membership of the Global LTAD Network
The LTAD Network is the pre-eminent coach education network for fitness and performance coaches around the world. Bringing together world class, international expertise in Long-Term Athletic Development, we also recognise the importance of connecting the dots and catering to practitioners working at all levels.
A global platform to connect, share and learn from qualified peers within the industry, as well as from our trusted experts who have unrivalled experience delivering prove, field-tested methods across a range of sectors. Our focus is on translating expert knowledge into practice, giving coaches the tools to unpack what they've learnt and deliver programmes in a way that makes sense to them, their athletes and their environment.
We also consider development in the sense that it applies to coaches as well.
Not only are we focused on resources, methods and information to develop athletes, but also to upskill those within the network. It's our philosophy that coaches need coaching too, so we engage strength and conditioning leaders from around the world to support the personal and professional development of our coaches.
With such an abundance of information now available at our fingertips, there is even more of a need to discern between the good and the bad. Part of our aim is to collate and distill that information into a single supply of reliable, credible and trusted intel that follows industry best practice. 
We're committed to providing a range of online and face to face opportunities to engage with us and others within the network as we continue to build a more informed and knowledgable coaching network.
MENSTRUAL CYCLING MAPPING - NEW AND FREE SHORT WEBINAR BY RANELL (15:43) FOR ALL COACHES OF FEMALE ATHLETES/PLAYERS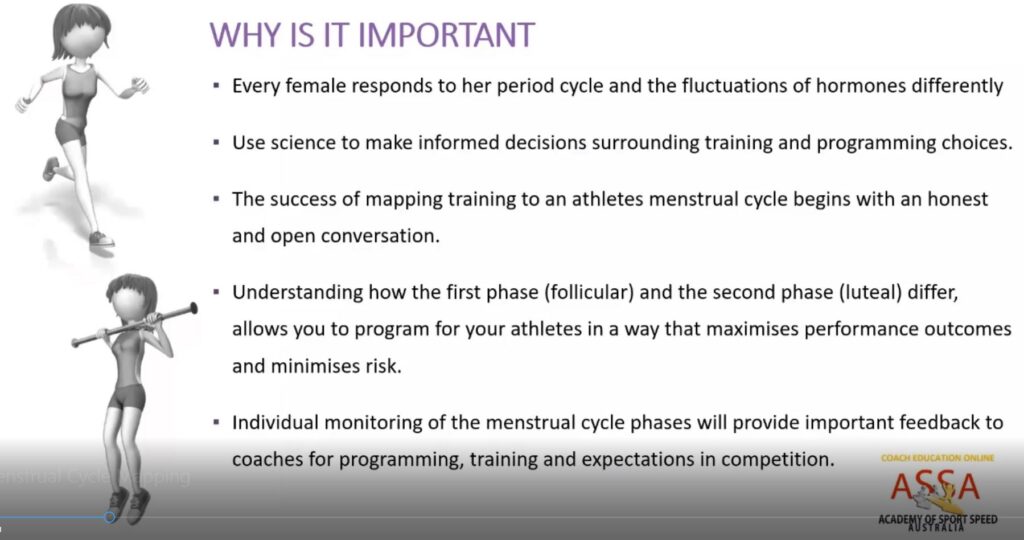 RANELL WINS ASCA 2019-20 PERFORMANCE DEVELOPMENT COACH OF THE YEAR-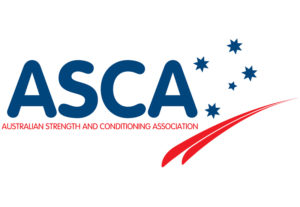 Ranell has been awarded The Performance Development Coach of the Year title at the Australian Strength and Conditioning Association (ASCA) International Conference Nov, 2019.
The Performance Development Coach of the Year Award aims to recognise the outstanding achievements of a coach working with emerging and young athletes and teams and is a peer-nominated award.
Due in part to her work with the GWS Fury Premier League Netball franchise (u23s Champions with a 15-1 record) and the Baseball NSW High Performance Squad results (most sub 7second 60 yard test results in organisation history).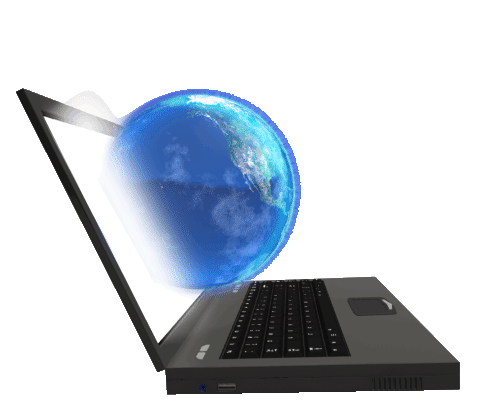 Online Webinars and Courses Now Available
Courses
Coaching Explosive Speed Online Course (Runtime 9 hours)
Webinars
Athletic Nutrition Webinar (Runtime 38 minutes)
Speed Mechanics to Maximize Player Performance Webinar (55m)
Netball Speed and Agility Coaching Webinar (110m)
Keep an eye out for more educational offerings being released in the coming months.
Course Summary:
Sport speed expert Ranell Hobson will take you through the knowledge and skills you need to coach linear and multidirectional speed to maximise player performance. You will gain an understanding of the science foundations behind explosive speed and learn how to maximise every players potential while decreasing their risk of injury.
This 8-hour online course includes the coaching of technical and physical competencies and provides you with drills which can be implemented into training and coaching programs immediately.
Course Detail:
The course contains 4 webinar style slide presentations, 13 practical videos and 2 self-directed practical sessions.
This course covers everything you need to build explosive speed in your athletes.
Including:
·        Coaching skills, being a coach/educator, using the What How Why, and Tell, Show, Do methods of instruction
·        How to use your athletes Warm up as an everyday Assessment tool and provide exercises to remedy gaps in movement competencies.
·        Improving speed performance, Player efficiency and Reducing injury risk through technical proficiency and movement competency.
·        Coaching mechanics for both linear speed and change of direction speed
·        Physical qualities for speed such as strength, power, mobility, elasticity, postural integrity and dynamic stability which all contribute to the achievement of next level explosiveness.
Accredited by the world's leading strength and sports science coaching education organisations
ASCA x 8 pts, NSCA x 0.7 ceu's, ESSA x 8.5 pts, ACE x 0.8 pts, AFAA x 8 ceu's, NASM x 0.8 ceu's
Newest Self Directed Program
ASSA's special self-directed 8 week intense and condensed Speed and Agility program has just gone to a whole new level !!!
This just released program is designed as a 'next step' progression from the 8 Weeks to Speed Original Program.
It has advanced progressions, competency in the technical speed development and change of direction mechanics, movement and stability skills in the original program are assumed.
This program is designed to be used in conjunction with the downloaded video of the complete sessions. There are 10 programs in total. 2 complete warm ups, 4 Sport Speed programs, 2 Core training and 2 Stretch programs.
Perfect for your pre-season preparation !!!