ATHLETIC DEVELOPMENT : SPEED STRENGTH AND CONDITIONING
Coach Education Courses Online - Team Athletic Development Face to Face Training - Remote Speed and Strength Consulting and APP Based Individual Programming.
WORLD CLASS COURSES, WEBINARS, APP BASED TRAINING PROGRAMS.
Snapshot of Services Available :
Face to Face and Team Training - Aged 15+, National Standard only available due to limited places. Western Sydney only or via Zoom anywhere in the world.
Players Workshops and Coaches Clinics - Full day, Half Day, 2 Hours as per Your Request - Australia wide and International on application. We can travel !!!
Netball App Based Training Programs (RAPP) - Coach led (one access), Team led (12 access) or Individual access available. Fantastic 4 and 6 month complete training for all ages 11+ specifically for Netball and creating strength, speed, elevation and first step acceleration.
Web based Training Programs - AFL, Football, 100/200, General Training Programs via App delivery.
Speed Coaching Online Course - A complete 4 module 8 hour video presentation based course, covering Linear and Lateral Speed, Change of Direction and Physicality of Speed, that is yours for life.
Webinars - Menstrual Cycle and Training (free), Athletic Nutrition, Conditioning for Field Sports, Netball Speed and COD.
Online Programs - Movement prep, 8 weeks to Speed (Level 1 and 2), Netball Court-Based 4 week Blitz, Acceleration and Explosive Speed 10 week program, Repeat Sprintability 12 week program. 
Presentations at Clubs for Coaches and Physios.
Worldwide Conferences for Fitness and Strength.
Contact [email protected] for further details or click one of the links below :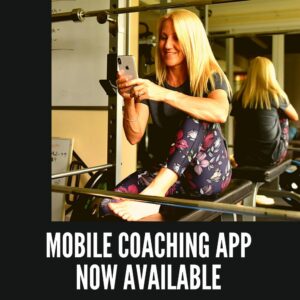 Created by the 2019 ASCA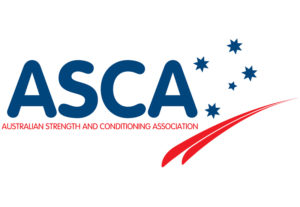 Performance Development Coach of the Year -
Ranell Hobson
- An international reputation for coaching excellence that grows every day.
"The Queen of Speed and Coach of Your Dreams".
25+ years coaching experience
UQLD Masters Degree Sports Coaching (High Performance)
Bachelor Arts Double Degree Sports Science and Coaching
ASCA L3 ELite and NSCA CSCS member
World Record holder Masters Sprint Athletics
Multiple National and International Champion Masters Sprinter - World Championship multiple medalist
International Multiple Conference Presenter as a Speed Strength and Conditioning expert.
Consulted to NRL, AFL, A League, Netball, Baseball and various State Sporting groups.
Successfully worked with International teams and individuals, Olympic Gold-medallists and National champions, Grass-root sports organisations and tomorrow's superstars.
The Complete Coaching Package.
Ranell is also an Advisory Board Member of the LTAD Network based in Dubai.
THE LTAD NETWORK MISSION IS TO PROVIDE AN INDUSTRY LEADING EDUCATION NETWORK FOR FITNESS AND PERFORMANCE COACHES AROUND THE WORLD, ASSEMBLING TRUSTED LEADERS IN PERFORMANCE WITH A PROVEN TRACK RECORD FOR SUCCESS, TO SHARE THEIR KNOWLEDGE.
A World Class LTAD Environment Created by an Internationally Acclaimed Presenter, Athlete and Coach
"Ranell is a genius"
-Jason Pospishil, Baseball NSW State Operations Manager, Sydney Bluesox Operations Manager.
"Ranell is a true expert in speed"
-Des Ryan, Head of Sports Science and Performance, Arsenal Academy FC North London
"Can't credit Ranell and the team at ASSA enough for their work with our netballers - well worth every cent"
-Heather Smith, High Performance Manager GWS Fury Premier League netball franchise and associations
""I had the pleasure of working with Ranell during pre season at the Central Coast Mariners. even in my senior years as a professional footballer I am always trying to improve myself. The expertise in sprinting techniques I learnt from Ranell were invaluable and I wish I had learnt these in my early years. The way they worked with the young players and older players was exceptional and i would highly recommend them to any sporting codes."
-Nick Montgomery, Professional Footballer and Head Coach CC Mariners A-League.
"I have no hesitation using @ASSA_Australia for any players I work with from any sport as I know they will get faster for their activity"
-Dr Craig Duncan, Iran Football Asian Cup 2019, UAE Football Olympics 2021, ESSA Sport Scientist of the Year 2014, NSW State of Origin League, Socceroos Asian Cup 2015 winners, NRL Bulldogs, WSW Wanderers, ACU Senior Lecturer.
"I recently purchased the 8 weeks to speed program and WOW…. So happy with it. 
My teenage son has noticeably improved and we can see the benefits already..
Awesome. "
Adrian, father of 15 year old AFL Player.
 "I highly recommend the zoom sessions and the netball program, it has definitely added another level to trainings"
- Renae, mother of 13 yr old netballer
"Thank you so much for that. LOVED IT ! " 
 "Thank you that was so good !!!!"
- Lauren
 "Such an amazing talk!"
- Nancy
 "Very beneficial"
- Monique
 "Very interesting and practical things we can all be doing. We want to give you girls the best opportunity to continue to improve"
- Coach Mitchell
"Ranell is a very knowledgeable expert with obviously tremendous experience as a teacher/educator. Every module is clear and has video theory, reading material and additional practical videos. The tests are challenging enough without being impossible. This is a course that can suit new fitness professionals as well as very advanced more specialised coaches."
-Emilie Tan, FIT Asia
 "I would highly recommend this online course to any team sports coaches. Nicely done by one of the experts in this field."
- Coach Martin Lau
"Great Coaching, positive environment and extremely knowledgeable staff. Can't recommend highly enough."
-Michael Ishymov, CERT Global Shanghai
"Fantastic, Loving it all. So full of great information and coaching tips - I can't wait to see my netballers tonight for their next session so I can try some of it out"
-Kirsty, u12s netball coach.
"Really enjoyed my time with this course. Incredibly valuable and I'm already using the information with my clients and they're loving it."
-Coach Mo Fitness, Hong Kong.
Latest Social Media Feed :
Load more