ONLINE PRE SEASON COMPLETE ATHLETIC DEVELOPMENT TEAM COACHING SERVICE
"Absolutely Brilliant - Ranell is a genius."
Jason Pospishil
State Operations Manager Baseball NSW  and HP Manager U16 u18 Baseball Program
Regardless of the sport, the ability to rapidly and efficiently accelerate, decelerate, change direction and move a body segment or the entire body rapidly is a nearly universal and essential element of success.
At the Academy of Sport Speed and Agility we focus on perfecting the explosive acceleration that gets you to the ball first, or allows you to hit the line at your maximum speed possible.
Our specialised training programs will get your team running faster, for longer, through perfect speed and efficient movement mechanics.
We are now excited to be able to offer a online pre-season Speed and Athletic Development coaching service for your team.
Everything You Need on Password Protected Specially Created Web Pages For Coaches & Players
Coaches Page - Access all programs from your Phone or Tablet directly from the Training Ground or download a PDF hard copy if preferred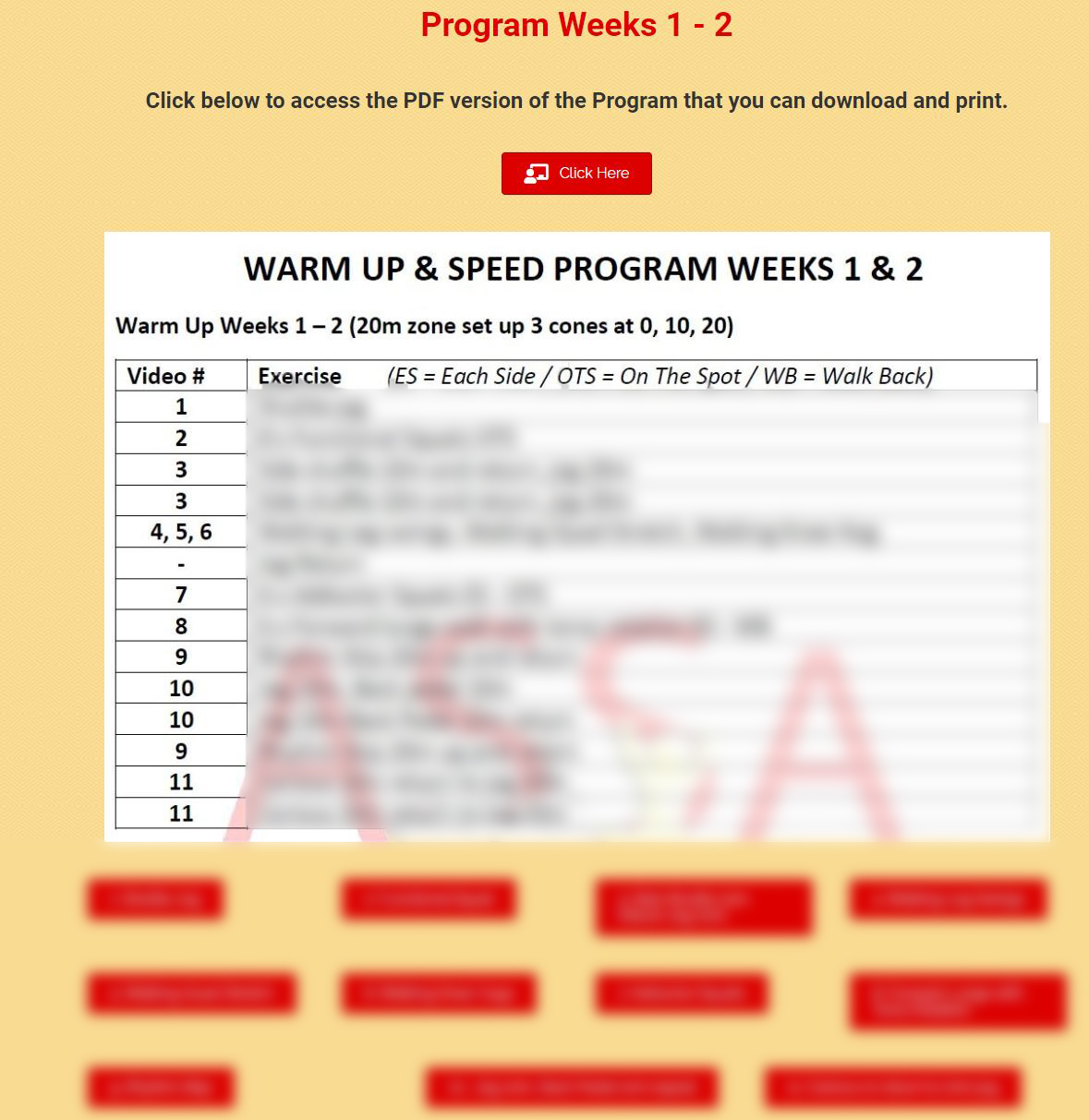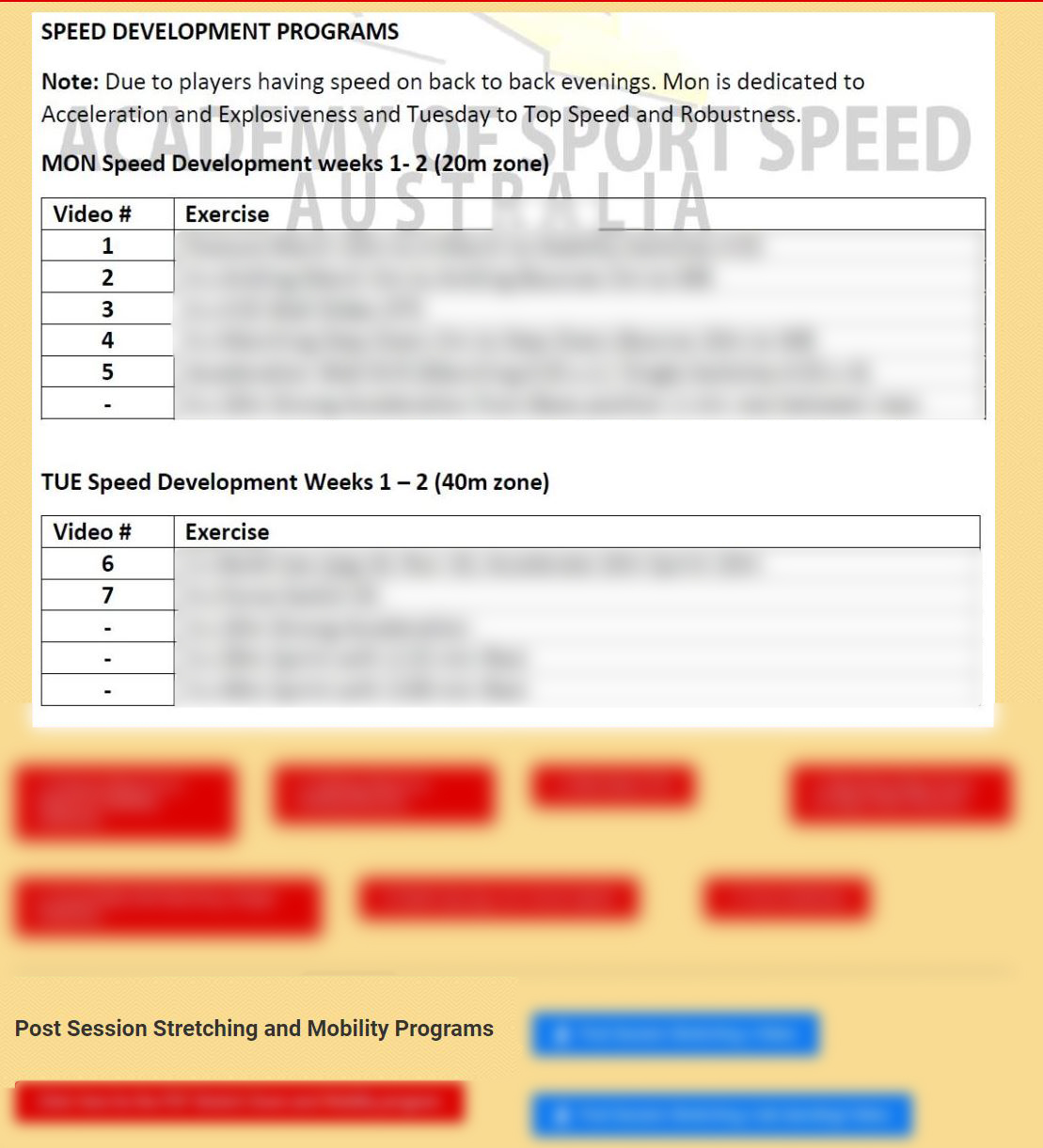 Movement Prep , Pre and Post Training Mobility Sequence, 3 Way Hip Stretch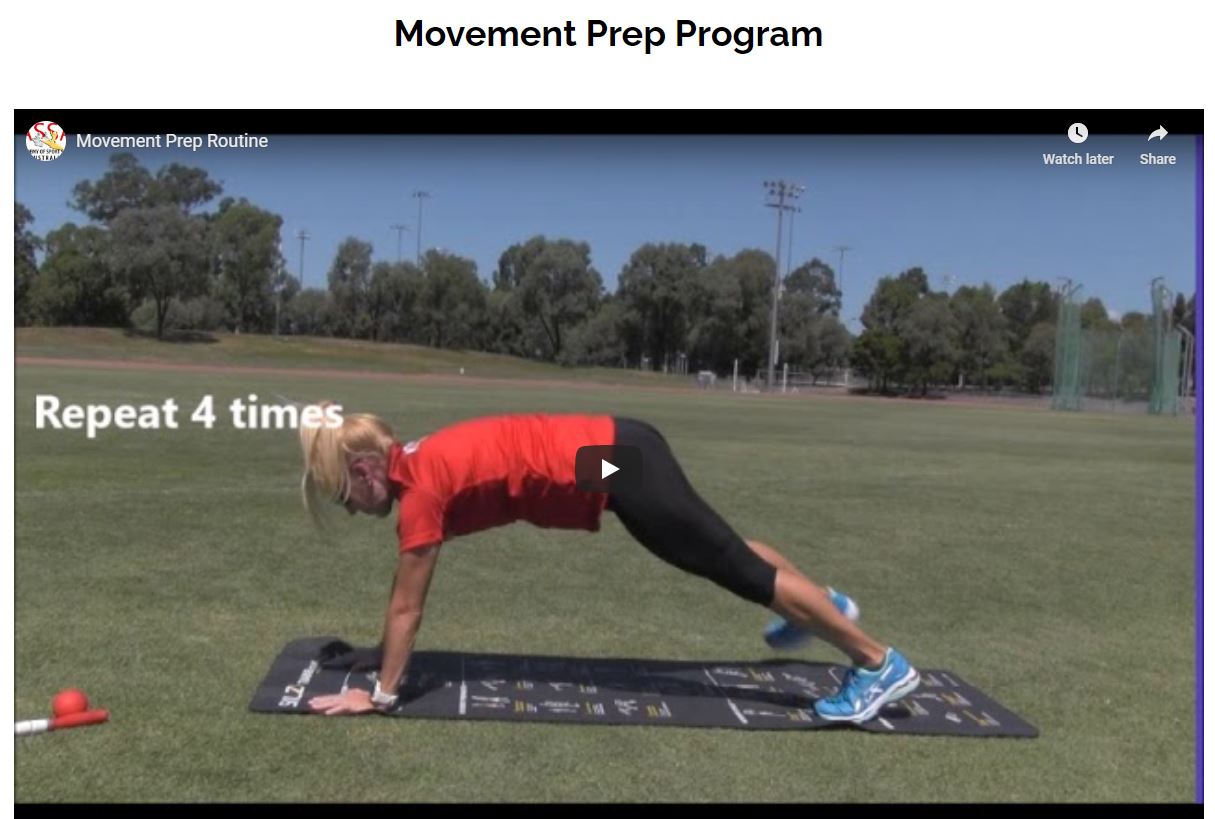 Speed Programs for 6, 8, 10 or 12 weeks specifically designed to make your players faster. Includes progressions.
All exercises have full video support via links.
PDF versions of all programs are also available for download for those that want a hard copy for their sessions.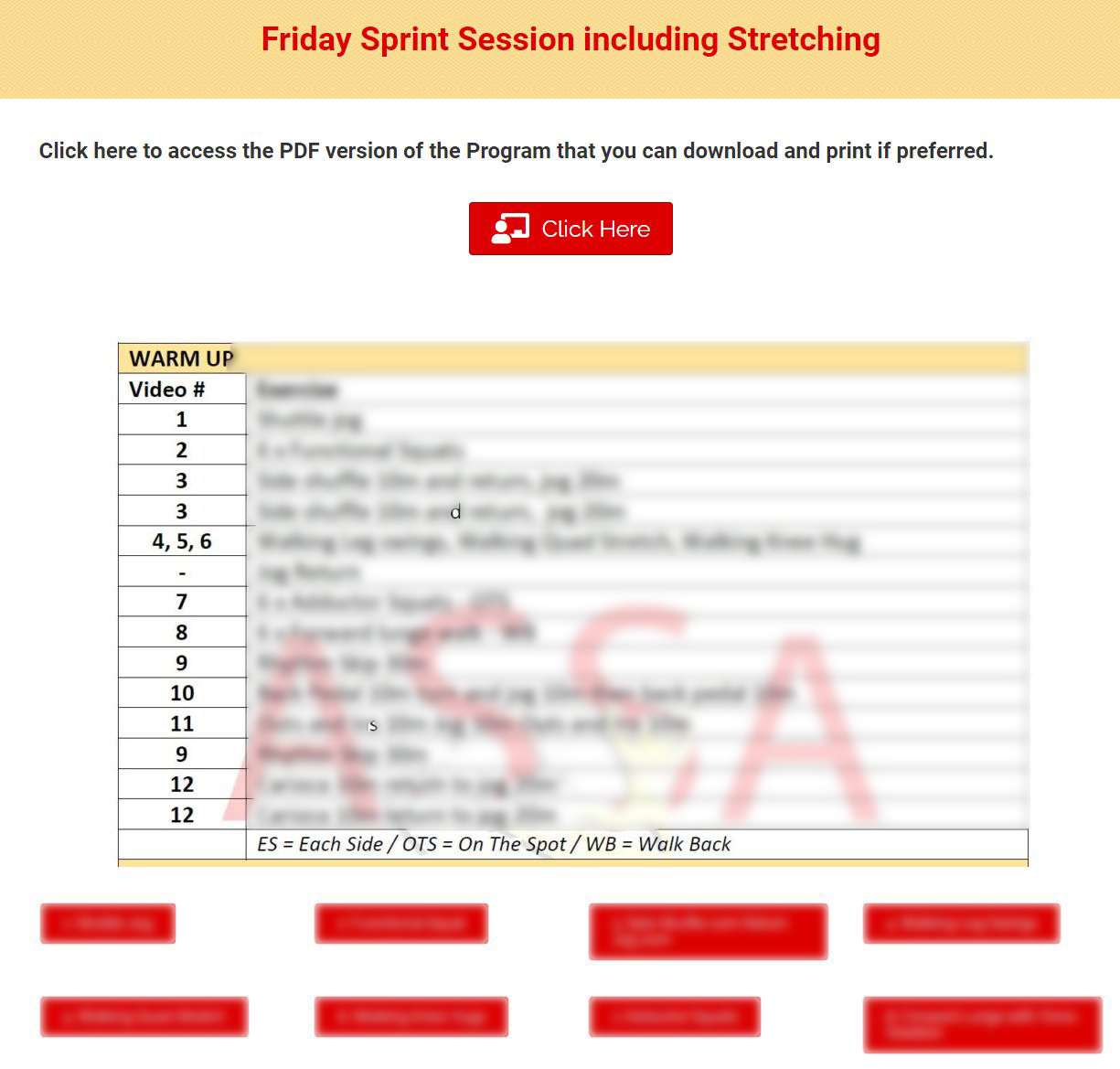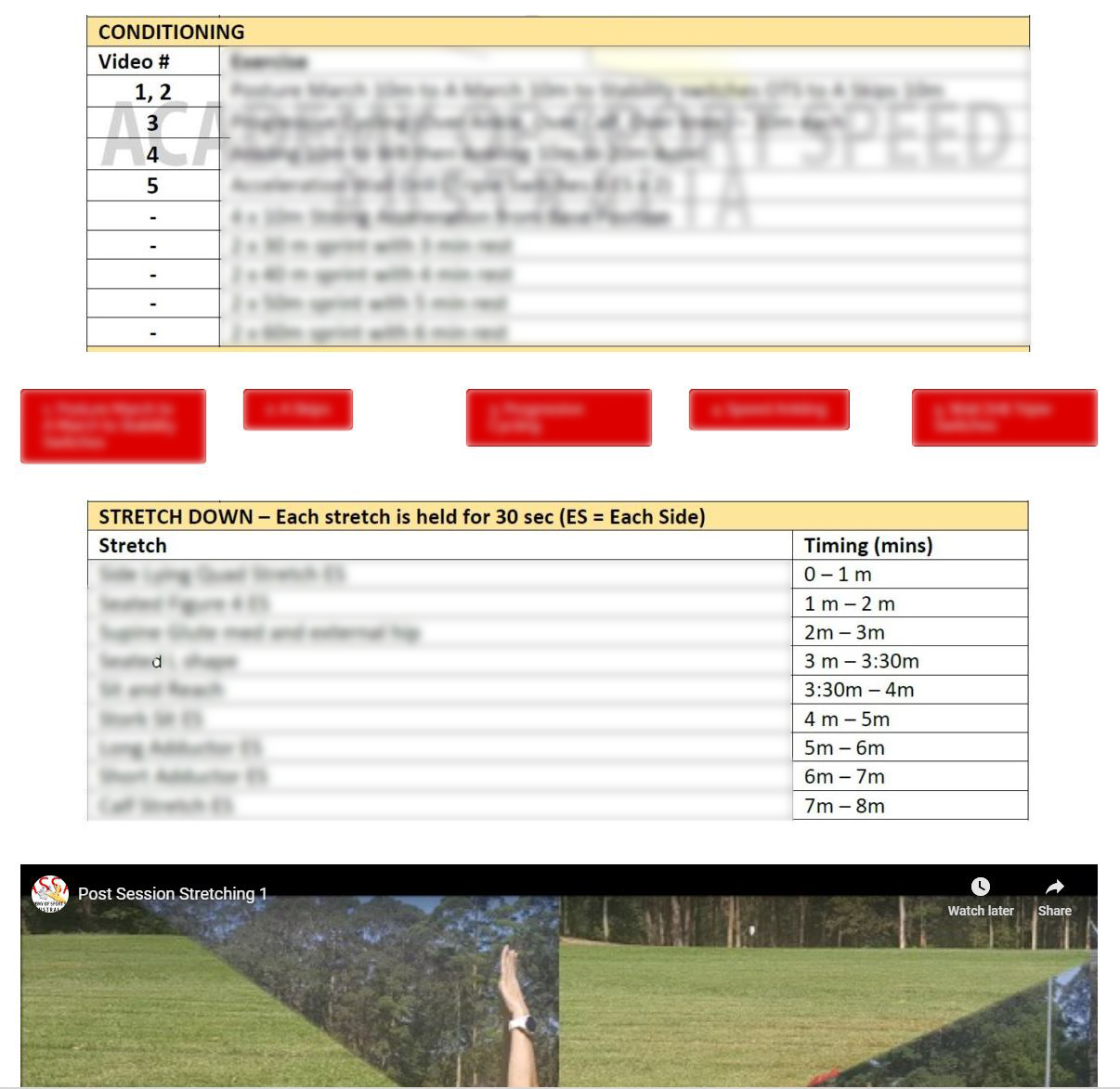 Yoga and Mobilisation Progams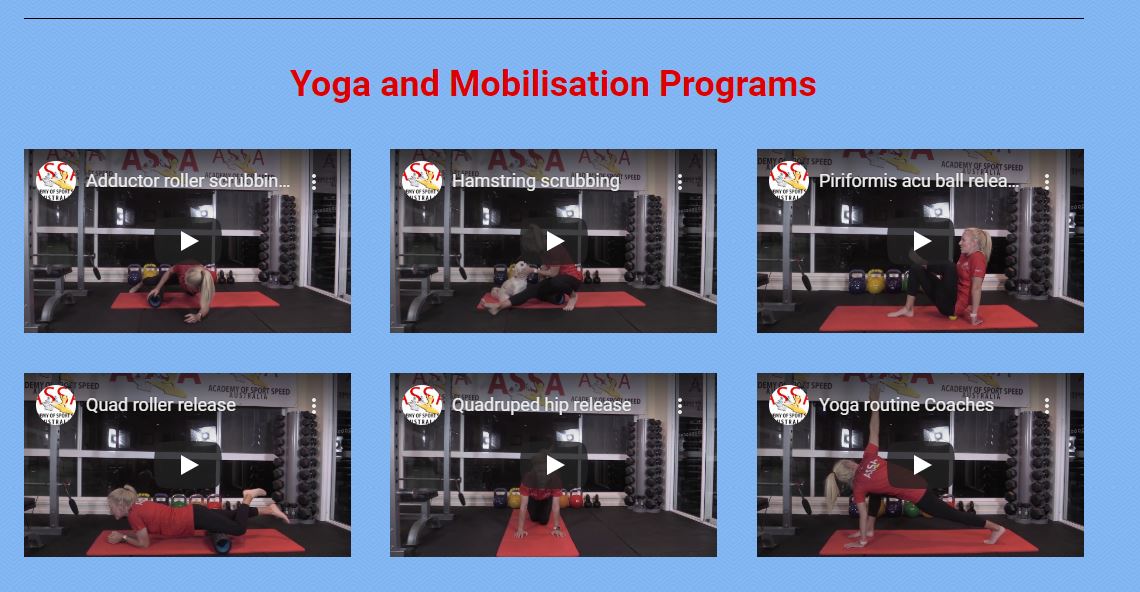 Full and complete Yoga and Mobilisation video instruction. You can schedule a special session to work through these programs and watch your players improve their physical capacity for speed and movement.
Includes a Coaches version of the full 8 minute yoga routine specially designed for sports players.
Post Session Stretching and Mobility Progams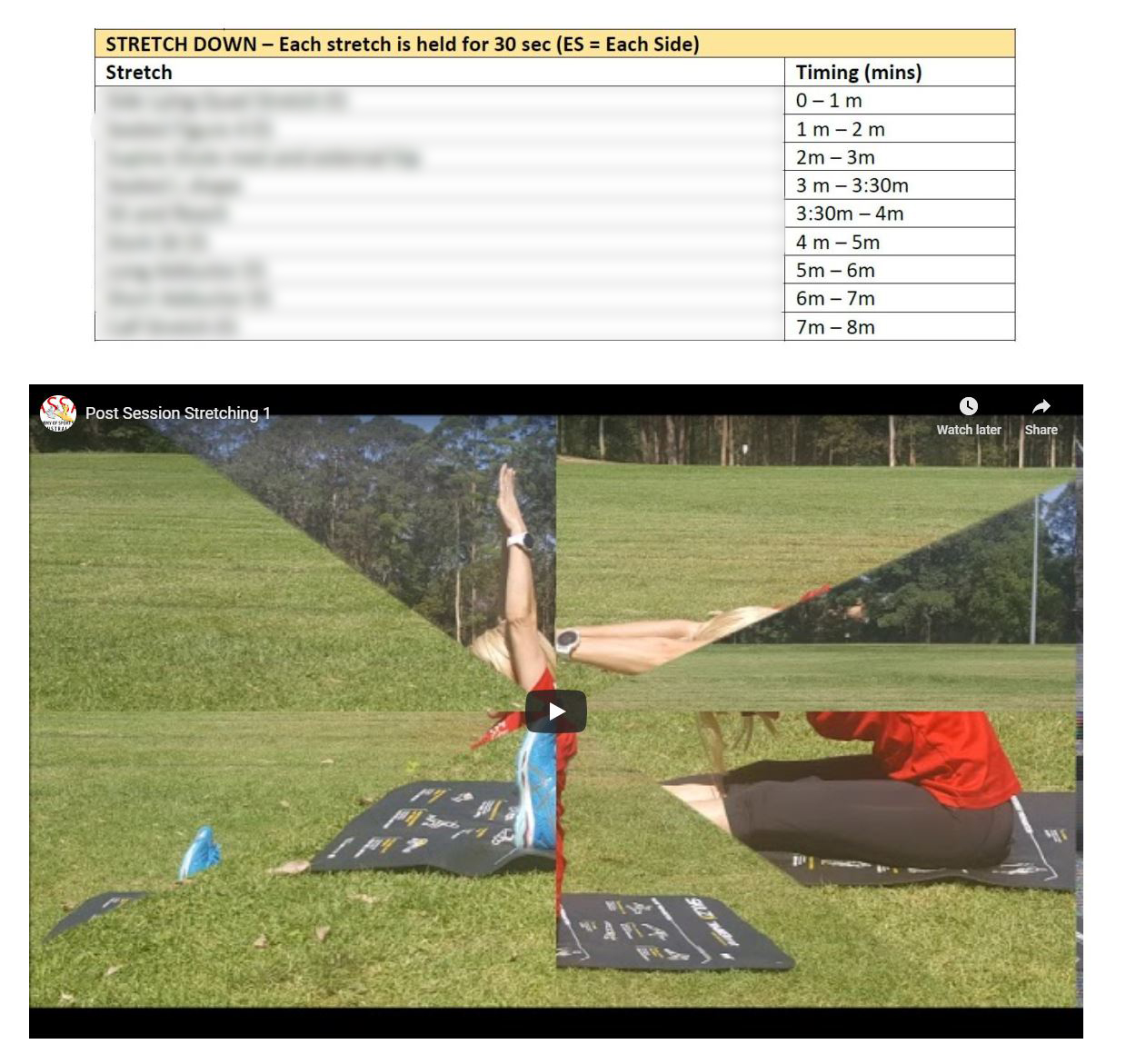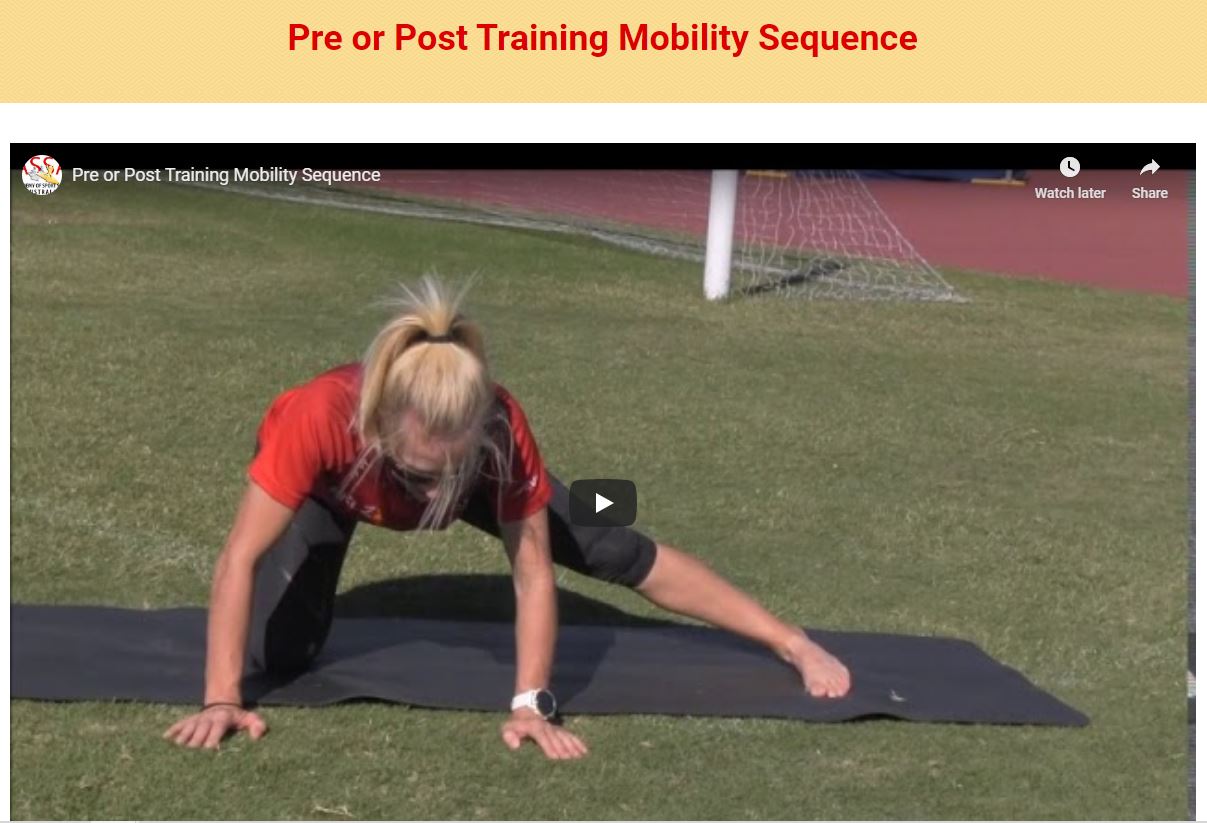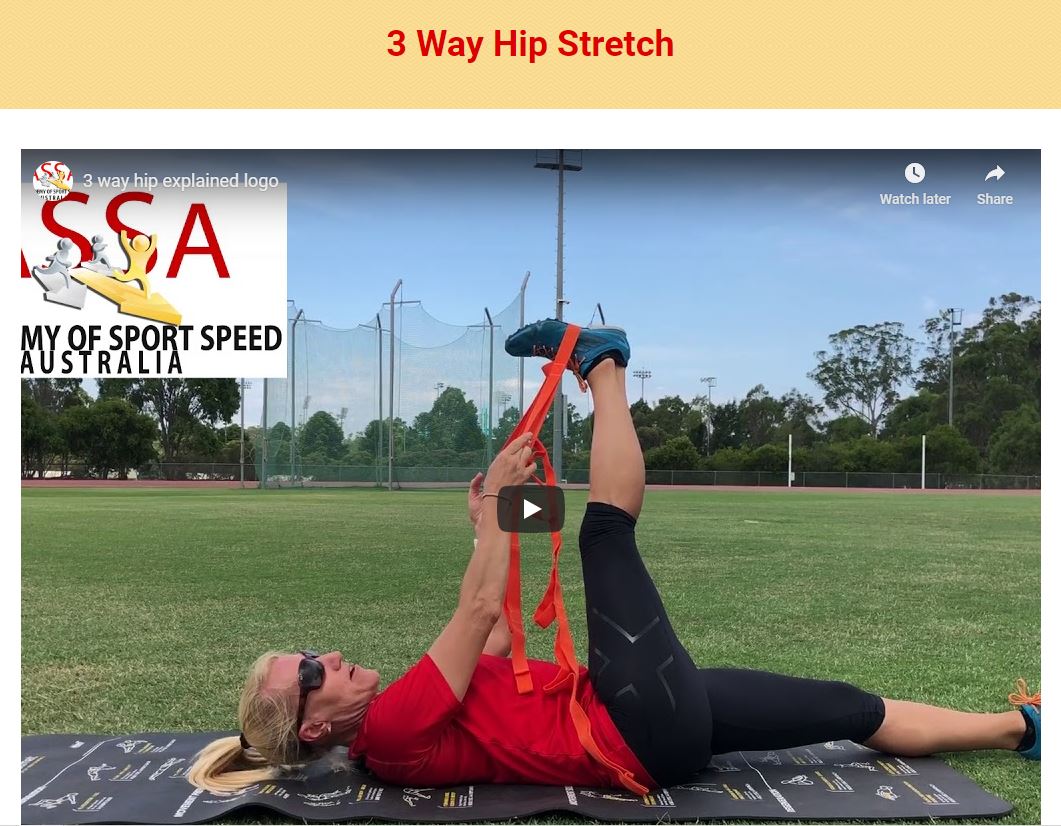 Ranell has designed a sports specific post training stretching program that includes mat, roller and acuball components.
These programs are for 15 minutes only and designed to be of the most benefit to the team in the shortest amount of time.
Also features a PDF version of the program so that a hard copy can be used if preferred.
All programs will be specifically written to align with your coaching plans