THE ASSA PERFORMANCE PORTAL - Your place for Online Speed and Agility Coaching by Ranell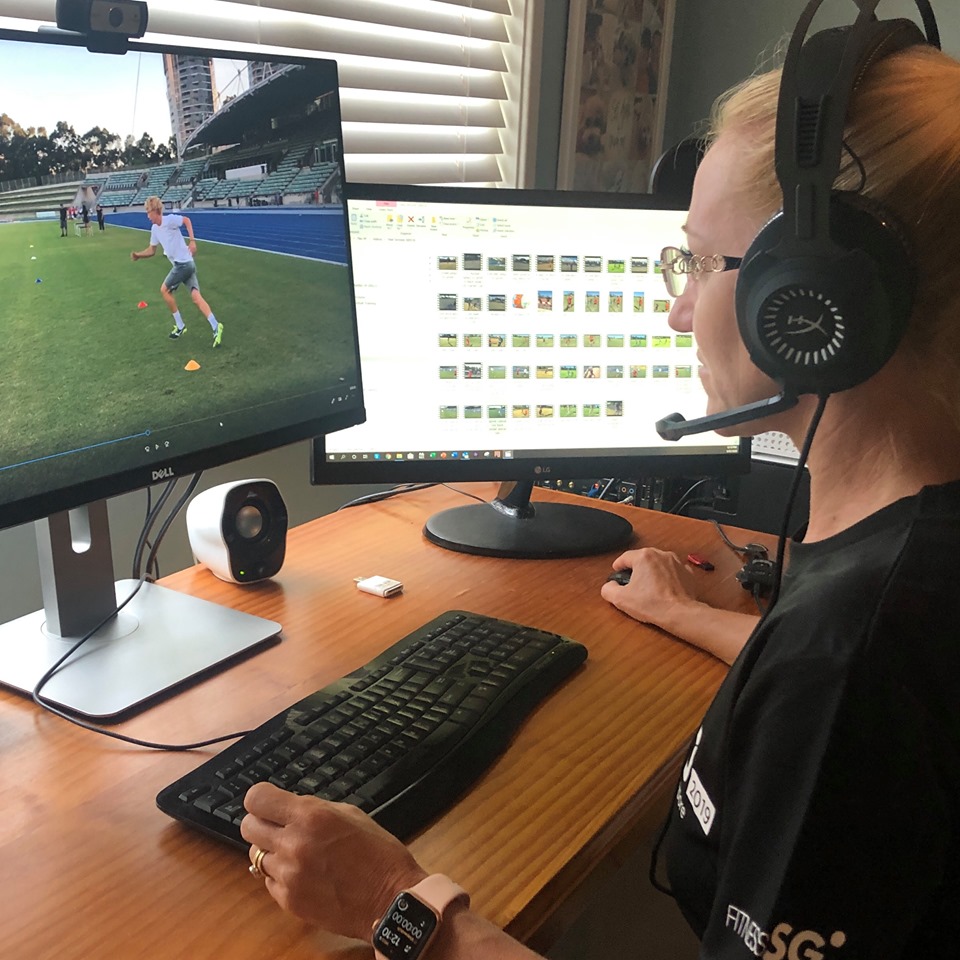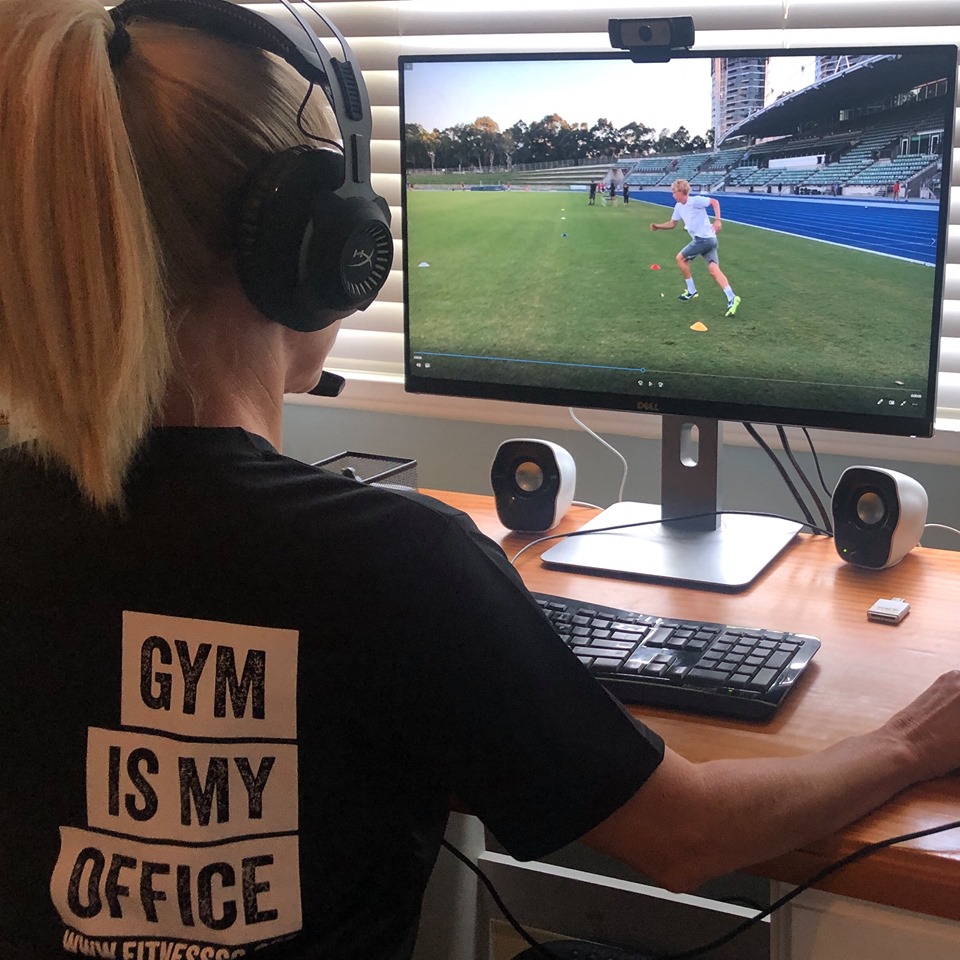 You Can Be Personally Coached by Ranell in an Online Environment From Your Place Anywhere in the World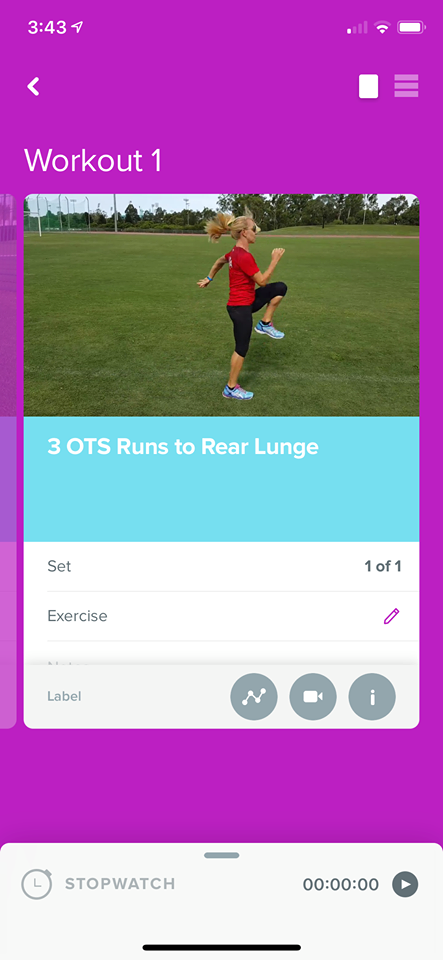 Using your personalised app on your phone or tablet.
Access 24/7 whenever you need it !
The best researched programs to get you achieving the results you want as fast as possible. Written by Ranell and 100% Online with Your very Own Personalised Phone App
After over 30 years of face-to-face coaching all over the world with athletes from all field and court based sports, internationally respected and highly sought after athletic performance coach Ranell is now offering a very limited number of online speed and agility training mentorship.
You Can Now Be Coached by one of the true experts in the field of maximising your athletic performance.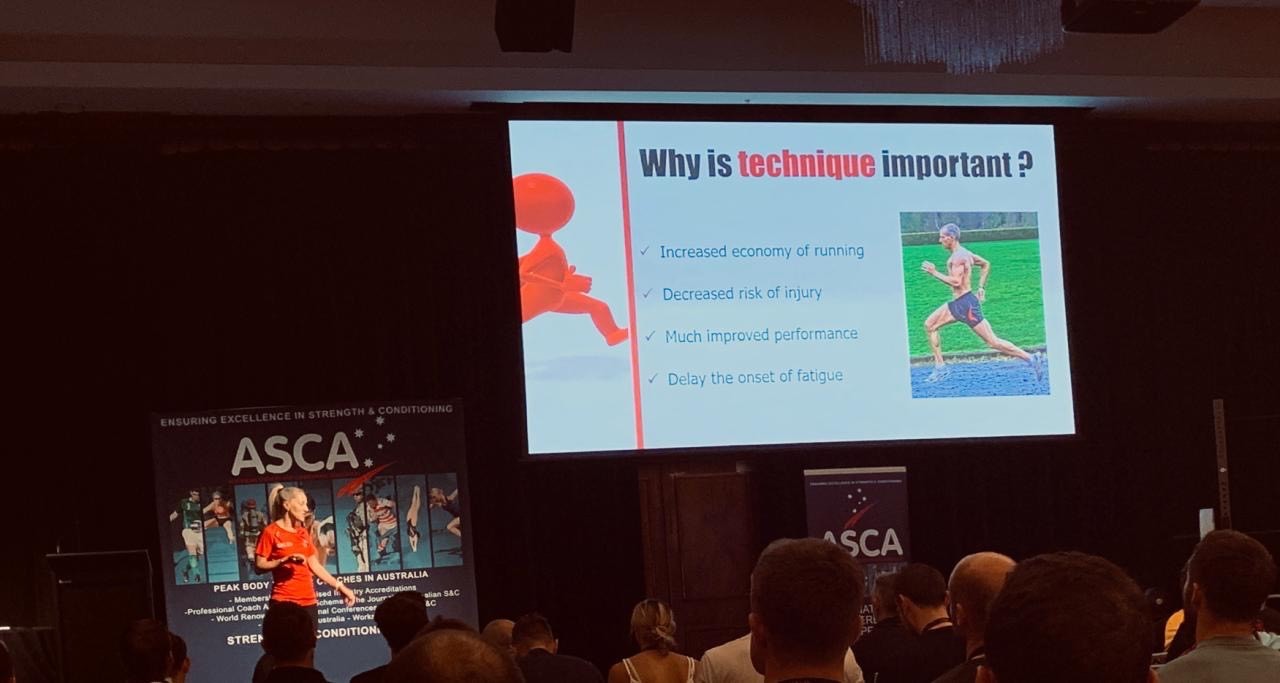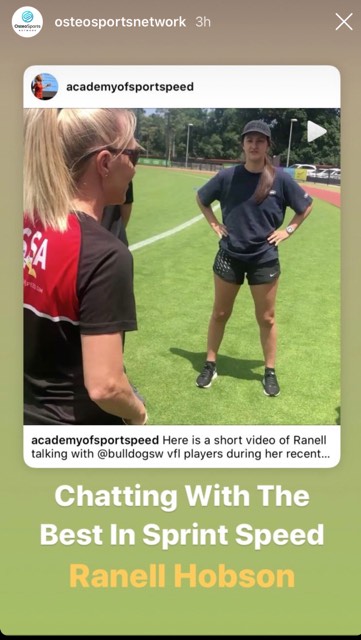 In one sentence – "She is the running coach of my dreams … A genius coach … Simply the very best there is … Gets truly remarkable results" (various runners, athletes and coaches).
Ranell is a world-wide respected strength and conditioning coach with an expertise in Sprinting. She is a conference presenter, world record holding masters sprinter, and speed mechanics and fitness coach for international level players of running sports (football, soccer, baseball, netball, tennis, rugby….)
She has been called "An expert in Speed" by European sporting technical coaches.
She is also the author of various courses and workshop that have been accredited by world-wide organisations – ASCA, NSCA, ESSA, ACE, NASM and FirstForSportUK such as :
-Maximising Running Performance
-Everything You Need to Build Explosive Speed
-Strength Training for Seniors
-Speed Mechanics to Maximise Athletic Performance
-The ASSA Accredited Running Coach Certification Course
2020 represents her first foray into online coaching and programming after 25 years of face-to-face sessions.
Is she respected by her clients and peers ?
"Ranell is truly the best of the best! She can practice what she preaches and makes the gruelling training sessions fly by with her positive and upbeat attitude." Lottie Richardson, NSW Premier League Netball
"Ranell provides the highest quality training and recovery techniques you could ever ask for! With every single session having an amazing, positive and supportive feel! I highly recommend" – Mallorie Jansen, NSW Premier League Netball
"I have no hesitation using Ranell for any athlete that I work with as I know they will get faster because of her programs" – Dr Craig Duncan International High Performance Coach – Socceroos Asian Cup Winners 2015, Iran Asian Cup 2019 Semi-Finals, NSW State of Origin Rugby League Winners 2015.
"Fantastic program which I highly recommend to all coaches who are serious about developing sub junior, junior and youth players in sport".Tim Dakis - Head Foundation Coach – FFA/FFV SAP Nunawading City Football Club, Technical Coaching Director Australian Schools of Football.
"Can't credit Ranell enough for the player development she has provided our programs across Netball from High Performance level right through to our district talent development. Well worth every minute" – Heather Smith, High Performance Manager GWS Fury Netball, BCNA, WSAS Netball.
 "…Ranell is an absolute genius" – Jason Pospishil, High Performance Manager, Australian Baseball.
"Sound principles and great application in team sports!" - Lachlan Wilmot, Former Head Strength & Conditioning Coach GWS Giants AFL, Head of Athletic Development Parramatta Eels NRL, now Athletes Authority
"Fantastic coaching, great passion, brilliant knowledge… one of the World's best Speed and Movement Coaches" Phil Greenwood Strength and Conditioning Manager, Blackpool FC UK
"Ranell is at the forefront of youth sports development in Australia" - Gary Raffety Head Physiologist, Australian Youth Football Institute
"Ranell's knowledge & application is phenomenal"  James Baker, Aspire Academy Qatar, Child-to-Champion UK conference convenor.
"Ranell is an expert in Speed"  Des Ryan, Arsenal FC Academy Head of Sports Science.
Does She Have Qualifications ?
Ranell has a Masters degree in Sport Coaching with a GPA of 6.5 (High Distinction) along with a Bachelors double degree (Sports Science and Sports Coaching).
She also is an Australian Track and Field Level 3 Coach (Sprints, Hurdles, Relays) and Australian Strength and Conditioning Association Level 2 Professional Coach along with a myriad of other accreditations.
She has also been accredited with the NSCA (CSCS) since 2007.
What about Industry recognition ?
In 2019 she was awarded the ASCA Performance Development Coach of the Year at their annual International Conference where she presented for the second year in succession.
She has also been awarded a Quality Teacher Award by the Australian College of Educators which is reserved for the top 40 teachers within the entire education system (Tertiary, Secondary, Primary).
She has presented at the ASCA International Strength and Conditioning Conference 2 years in succession.
She also presented at the Asian Fitness Conference in Bangkok in 2019 (and 2020) and the Singapore Expro Convention and will be featuring at the Nike Super-Showcase in Shanghai in 2020.
She will also be presenting at the first ever 2020 Child to Champion conference in Sydney, as it is usually run in the USA and Europe.
She has run coaching workshops at the youth footballing academies of Arsenal. Southampton. Brighton, Crystal Palace and Leicester.
She has presented workshops and consulted to Australian sports clubs at the highest level – AFL, NRL, Super 15 and A League franchises.
She is recognised as one of the leading figures in Strength, Conditioning and Running in Australia.
Does she actually train herself ?
Ranell is a World Record holding masters track sprinter (4x100m relay) and the holder of numerous State, National and Oceania championship track titles and awards. Regularly training up to 20 hours a week whilst holding down a full-time working position, she has walked the talk countless times.
She has also competed at the highest level possible – Masters World Championships – racing the 60m, 100m and 200m events making the final of each event and winning a silver medal in Canada in 2010 and a bronze medal in 2016 in Budapest.
Rarely a day goes by when she is not in the gym or out for a run. Whatever she asks you to do, know that she has done it herself many times before. And she knows you will have your good days and bad days and help you get the best out of yourself every time.
Am I in the best hands possible ?
Put simply - she is the one who coaches the coaches and ticks every box you could ever want:
Qualified
Respected
Award winning
Internationally Accredited Courses
Competitive
Knowledgeable
No Gimmicks, Fads or Wasted Time - Just your Best Results yet !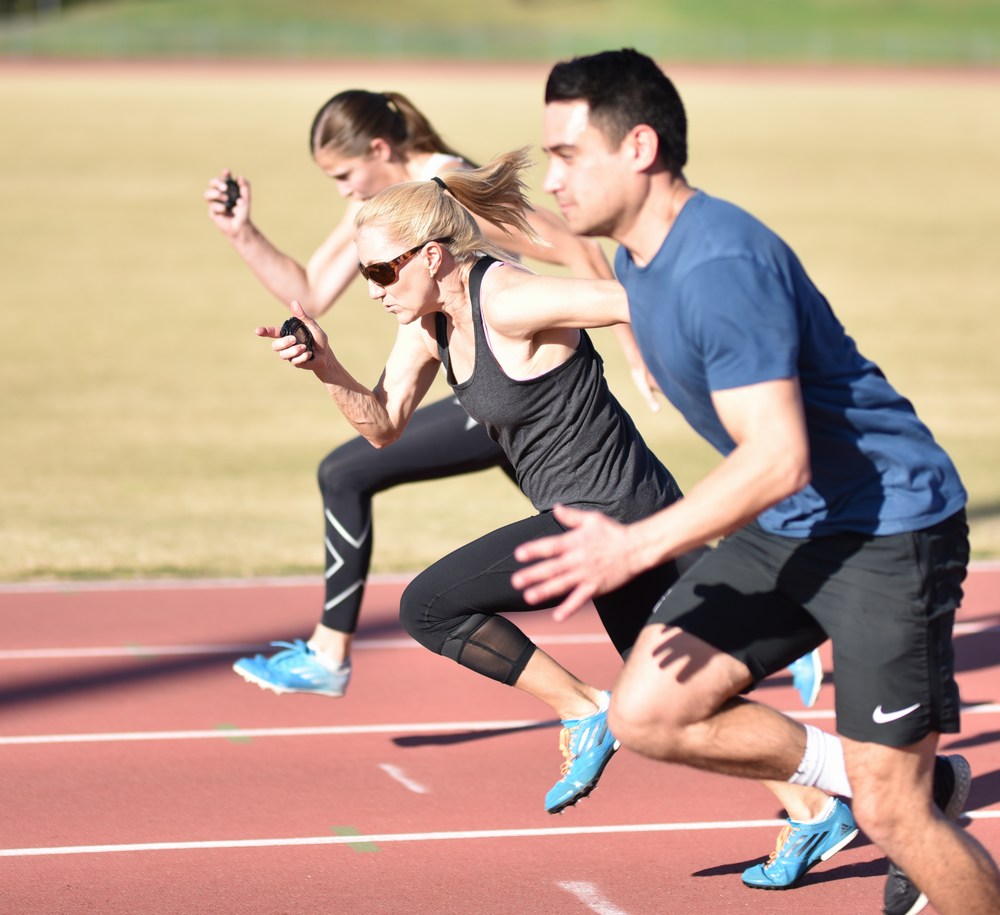 Ranells Latest Blogs / Articles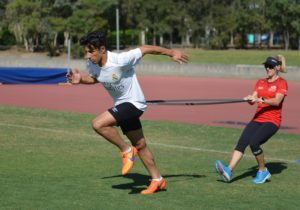 By Ranell Hobson CSCS Sprinting skills of soccer players is becoming of vital importance as the game and the players are becoming faster (Haugen et al, 2014; Wallace & Norton, 2014) and the amount of sprinting required within a game is ever increasing (Andrzejewski, et al. 2013; Di Salvo et al, 2010). Straight line acceleration…
Read More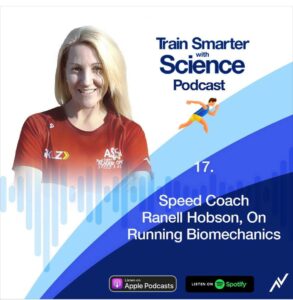 "Lace 'em up, we're going running with speed coach Ranell Hobson. Ranell is the Training Director and Head Coach at the Academy of Sport Speed Australia, who is an award winning speaker both domestically and internationally who focuses on building strong athletes for speed in their sports. ASSA - Academy of Sport Speed Australia
Today we talk about the pillars of speed every athlete should be strengthening, and every coach should be studying, ensuring athletes stay injury free with correct technique, amongst other points in this effervescent discussion.
A coach who isn't out to steal your S&C job, and only wants to make you look good by way of strong and fast athletes, Ranell brightened our podcast room the moment she joined us, and we're excited to share this interview with you all."